Gur and Desi ghee along with a lot of eating benefits.
Gur and ghee is good for health. It is being used in Ayurveda for many years. It has been used in combination with different spices and herbs. Gur quality magnesium, potassium, calcium, selenium, manganese, zinc and iron are found in the best. Gur further enhances the properties of ghee. Especially the indigenous cow's ghee, you will be surprised by its benefits. There are many types of vitamins and fatty acids found in indigenous ghee which are very beneficial for the body.
Now the question is – Where can I buy ghee? Buy ghee online at our online store. Visit our website https://sureshdesighee.com/ to know more.
Ghee is very good for our health but it must be pure cow ghee. Ghee is the food that not only add the flavour in food but also it makes our food balanced diet desi ghee is a rich source of vitamin A, E, and D. It is used as food as well as medicine to it also used in the worship of god or goddesses.
Ghee has vitamin K2 which helps calcium to be absorbed in bones, which makes your bones stronger and gives you strength. Ghee and Jaggery is a very good anti dose for stomach problems. It is recommended to have a spoon of jaggery with warm ghee in periods if you are getting a stomach ache.
Jaggery is said to be a very good blood detoxifier, which not only helps you have a healthy body but will also get a healthy skin.  Ghee and Jaggery together is a healthy combination which is a good mood booster too. Gur also helps in Migraine condition. People suffering from Anemia has iron deficiency, Jaggery and Ghee helps to complete this deficiency.
How To Prepare
Take half a cup of milk and add three cups of grated jaggery and mix by boiling on low heat.
Then cool it down and mix with atta, 1/8th spoon baking soda, salt as per taste, and a little ghee.
Prepare a smooth dough by adding a little more milk.
Now, roll out into chapatis by smearing little ghee over them.
This is one of the simplest ways to yield the benefits of jaggery.

Benefits of Eating Gur and Desi ghee
Eating a piece of an inch gur with a tablespoon of ghee daily eliminates physical and mental weakness. It sharpens the yardstick and makes the brain sharp. It is very beneficial for the children to eat it.
Bones get calcium in excess quantity by eating domestic ghee and jaggery together. By which the bones are strong.
The mixture is rich in antioxidants, which consumes the skin freshness. Wrinkles are not seen before age. This helps to excrete the toxic elements out of the body. Cleansing blood and doing excellent work in the problem of pimples etc.
Jaggery is considered as a mood booster. If you are in tension, you are very worried about anything, then eat jaggery. It benefits you. It makes your mood happy.
Happy is the hormone discharge. Jiggery and desi ghee are both effective in removing migraines. Its inferior intake can eliminate the problem of your migraine.
Pain in the joints of winter is very disturbing. In this way jaggery and ghee can prove to be very helpful. Eat a piece of jaggery every day with raw ginger, along with a small tablespoon of desi ghee. Joint pain will be relieved.
Gur and desi ghee is also beneficial in menstruation. Jugs also work to increase the blood by cleansing the blood. Along with this, the amount of iron in the blood is also balanced. Fallet is found in a large quantity of jaggery, which provides strength to the blood. Eating it does not have anemia problem. Women should definitely take jaggery during menstruation. Eating it leads to blood loss.
By mixing gur and domestic ghee, mineral elements present in it weaken the body's laziness hormones. It gives energy to the body by reaching the blood. The Body Energized Feel.
Jaggery and desi ghee keep the digestion process clean, it relieves the problem of gas etc. This simplifies the process of digesting juices, and the food is digested quickly. Similarly, desi ghee lubricates the intestines, which does not cause constipation.
In winter, indigenous desi ghee and gur intake from the routine. It works to give natural warmth to the body. This mixture controls your body temperature. It contains anti-allergic elements.
Ingredients:
You will need the following ingredients to make jaggery candy:
Jaggery powder – 1 Bowl
Refined Oil or Ghee – ½ bowl
Peanuts – ½ bowl
Sesame Seeds –¼ bowl
How to make?
Take a pan and put the pure ghee in it.
Put the sesame seeds and roasted for a while.
Put the gur powder until it's melted.
Do not overheat as overheating can make candy too solid to be eaten.
Put the peanuts in it or pour the mixture into a greased plate.
Let it cool off for some time.
Your jaggery candy is ready.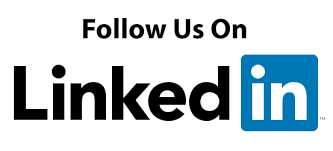 Common Cold: Ginger powder, Ghee (Clarified Butter) & Jaggery (Brown Sugar) mix them together in the same quantity and have it first thing in the morning.Refer.
Indigestion: Ginger powder, desi ghee (Clarified Butter) & Jaggery (Brown Sugar) mix them together in same quantity and make small balls size of small marbles and have it after each meal.
Acidity: Drink 1 glass of milk with 1 tablespoon. of desi ghee (clarified butter)
Debility (weakness): Take a 1 glass of Milk, add 1 tablespoon. Of desi ghee (clarified butter), add little bit of Ginger powder, warm it up and drink it regularly. Eat Chickpeas, split chick peas, roasted chickpeas. Eat 5 Dates with ghee (clarified butter), day to day in the morning.
Ear Problems: If you have whistling sound eat Pecan nuts (walnuts), Sesame seed oil or desi ghee (clarified butter) warm it up on low temperature and pour 2-3 drops into ears regularly.