Ages believed messaging create a bond between baby and parents :
In India, we have seen it many times- as soon as a baby arrive in this world our grandparents start asking to give a nice bath and oil massage to newborn. They give many reasons for massaging baby with oil like:-
Massage strengthen the bones of the baby.
Baby skin will glow – as new bone skin is very delicate and easily get rough due to weather conditions.
Baby skin will get fair and fairer if we start giving baby a good oil massage in early stages.
Massage will open nerves of the baby and it will make baby active and grow fast.
They also says that massage in the early days could help newborns to recover from jaundice more quickly.
Massaging a baby will help him/her to stay relax not get upset and get a sound sleep.
Massaging helps baby to have a proper weight gain.
Our grandparents know the importance of family bonding and the magic of touch between newborn and parents. They encourage mother and father to massage baby – gently by their hands, since they know a motherly touch is necessary to express love and affection. A baby who does not understand your language can feel your love and care by your touch and that is why Massage is a great way to build a affectionate bonding between parents and child.
Even i have read in Times of India our modern science (Doctor Hinduja ) also suggest and advice new parents especially new mothers to give a gentle massage to baby with bare hands, this act help developing a new love and affectionate bonding between mother and baby. Doctor advice not to use midwife / maid /dia maa for massage because there could a forced rough moment which can harm the skin and bones of a baby, if not done in a professional way.
Personally, i believe when it comes to our own children's, we must listen to the sayings of our parents and grandparents; because they have an aged experiencing handling, caring and growing us. Now the question is – Where can I buy ghee? Buy ghee online at our online store. Visit our website https://sureshdesighee.com/ to know more.



Using Oil / Desi Ghee for massage

I am sure you all will be agree with me that our parents and grandparents emphasise using Oils and Desi Ghee in our daily life for many reasons. When it comes to – using oil or ghee for baby massage, they always advice to have them from their kitchen- because they says we use purest things in our kitchens only. Things comes from nature. Since, a new bone will takes time to adjust outside his/her mother's womb, we should  & must start with natural remedies.
The basic reason they advice for using oil/ghee for massage, because newborn skin is very delicate and they have very soft bones and nerves too. Using oil/ghee while massaging makes the hands moment easier and prevent rashes on skin, which could occur due to your rough hands and fingers. However, they suggest many oils and ghee option for baby massage according to baby skin and weather conditions. Now the question is – Where can I buy ghee? Buy ghee online at our online store. Visit our website https://sureshdesighee.com/ to know more.
They mostly advice baby massage with Desi Cow Ghee, because of its medicational properties. However, depending on the weather and geographical circumstances Mustard Oil, Coconut Oil  and Almond Oil as these are easily available in Indian kitchens. There could be instances where you see these oils mix with other oils and herbs for better results.
You can see our kitchens are adopting mix cuisines culture, we can see effect of the same in choosing other oils like Olive Oil, Sesame Oil, Castor Oil.
We have started using few readymade ( available in local market)  unperfumed mineral oils (like Johnson's or Himalayas massage oils)  for baby massage.
But in India, majority of parents and grandparents still believe in using Cow Ghee for baby massage starting from day one.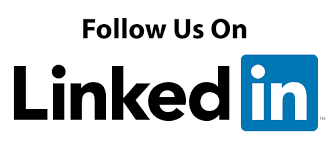 Physical Benefits of Baby massage
There are numerous benefits associated with infant massage for better physical development. Some important ones have been listed below:
Better Sleep : Doctors says "Infant massage helps in  increasing serotonin levels in the body." This result in more restful and better sleep for baby. Sleep is a key element in a baby's development, specifically the development of the central nervous system (CNS), as highlighted by research.
Reduces stress and cranky behavior:  Babies normally cry due to various discomforts like pain in legs or abdomen, tiredness or improper sleep. Regular massage can relieve your baby from different pains and discomforts.
Relief from flatulence: General reason of abdominal pain in babies is disturbed digestive system and intestinal gas. Belly massage is the best way to stimulate belly muscles, this way , trapped wind is also easily released by the body and overall digestion improves .
Improves weight : Premature babies are underweight at the time of birth. Oil body massage provides significant improvement in the weight gain process, thus providing healthy weight to underweight babies.
Help to get glowing skin removing dead cell : Oil massage opens the closed skin pores and encourages the elimination of toxins and the secretion of sebum—the natural oil that aids the skin's elasticity and resilience and resistance to infections.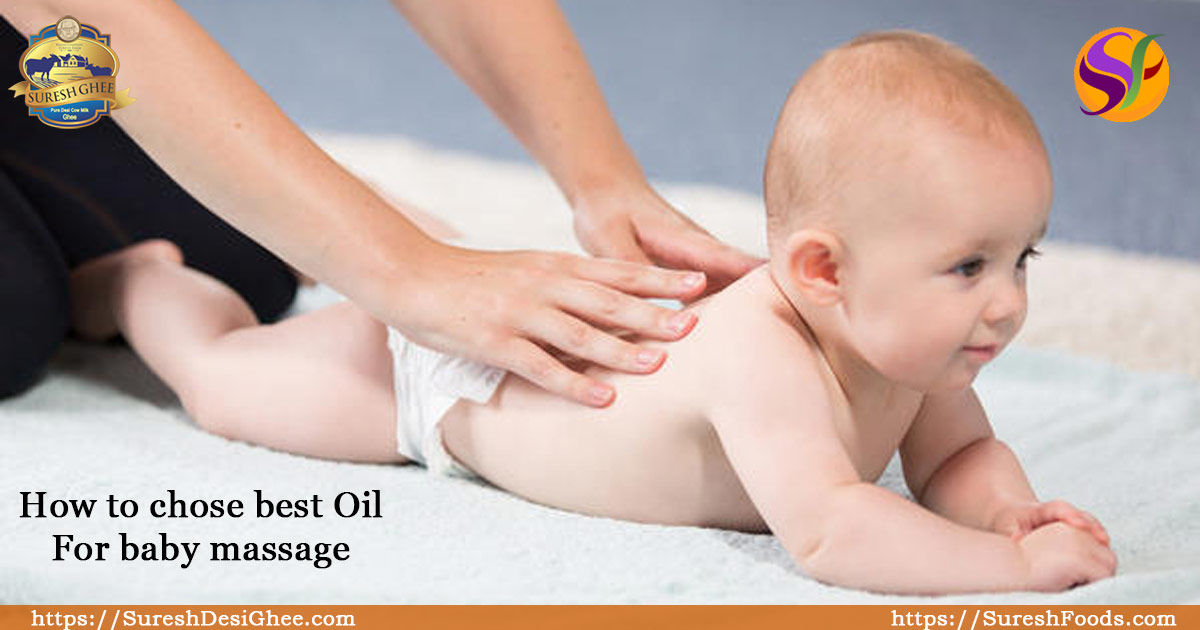 Choosing a best oil for baby massage :
As i have already mentioned above that in India we generally try to use product directly /easily available in our kitchen, since our kitchen is full of organic and natural products. Based on the weather and geographical conditions we use Desi Ghee, Mustard oil or Coconut oil, which are widely used oils in Indian Families.
Desi Ghee as baby massage oil :  Only Pure Desi Cow Ghee is suggest for baby massage as it is lite in nature and easily absorbable by baby skin. If your baby skin is itchy, red and swollen, the anti-inflammatory property of the ghee will help in the treatment of eczema. During winter season, especially in high altitudes and cold area, ghee is used to massage the baby, because ghee massage will give a better blood circulation and growth of the infant. Cow Ghee work miracally on dry skin. Now the question is where to buy pure Desi Cow Milk Ghee, i suggest you to buy it online from https://sureshdesighee.com
Mustard Oil for baby massage oil :  Mustard oil helps to retain body heat and acts as an insulator. It has been used a natural warmer in coolest part of India. It has been said and observed that mustard oil when heated with a small amount of garlic and used for newborn's massage, proves very successful in treating common cold and cough. Mustard oil has antibacterial and antifungal properties too that help baby fight with bacteria and fungus. People use mustard oil as mosquito repellent for babies as any strong cream can affect gentle skin of the baby. Mustard oil  massage help opening sweat pores of baby's body that allow skin to sweat, breath and release toxins from the body.
Coconut Oil for baby massage oil: Being completely natural, hygienic, safe and light on your infant's soft and supple skin, coconut oil offers a great deal of benefits for your baby. Oil has been introduced to cure chapped lips, hydrate dry skin, nourish skin tone and a natural moisturizer. Being light on the skin, it lets the skin breathe easily, nourish the skin. Coconut oil  acts as versatile oil that can be used to cool the skin in summers and warm the skin in winters. This property makes it an all-the-year-round oil for baby massages.However, avoid using any oil near or in your new born baby's nose, navel, eyes or ears.
Other oils like Olive Oils, un-perfumed mineral oils available in the market:
Diaper rash causes discomfort and when left untreated, leads to infections. Olive oil acts as an emulsifier and treats diaper rash effectively. Mixing  two tablespoons of olive oil and one tablespoon of water, and massagig the baby's buttocks and genital areas.
However, Olive oil is heavy in nature and always recommended to mix with lukewarm water before it's use. People also recommend that only 6 month or  older babies should be given olive oil massage, because if baby suck his finger with oil, it may cause few problems in baby.
At various stages i have seen parents mentioning that mineral oils or petroleum-based ointments have also been shown to help protect premature babies' skin, if you give bath and then massage baby with the oil while baby skin is still damp.

Use Desi Ghee for fair skin :
Since ages Hot Desi Ghee massage has been recommended for getting Fair, smooth and healthy skin of babies, because of Ghee antioxidant qualities.
To sum-up i would stand by with Desi Cow Ghee available in indian kitchen, which is a natural remedy adopted by Indians for total health and skin care for babies.