Ghee is a form of clarified butter and has a high smoke point which makes it good for cooking. It has good cholesterol (HDL cholesterol) and the fatty acids in ghee act as healing agents for the body. It is also used to moisturise skin during winters. According to Ayurveda, desi cow ghee is a vital nourishing natural ingredient for the body and is considered to be a satvik or 'positive food'. Ghee is one of the more easily digestible fats that balance the heat elements in the body.

Desi ghee our favourite is that it is very easy to store and use. All these are important factors that contribute to the wide benefits of ghee for skin. You can use desi ghee for your skin care everyday without the fear of any side effects. The following are some of the reasons why you should consider desi ghee as an important part of your beauty care.

Wrinkle-Free Skin
Eating desi ghee as a bread spread, cooking fat or in a cup of milk lubricates your skin from the inside out, keeping it supple and smooth. Ghee contains nutrients like Vitamin E that promote anti-aging. So eating ghee regularly is going to reduce your chances of early wrinkles, making you look more youthful than your counterparts.
If you're looking for a natural lip balm that is super lubricating – it's desi ghee. Just like it moisturizes skin deeply with its nourishing fats, it does the same for chapped lips. Apply a small amount of desi ghee to your lips to lubricate them naturally. No more lip balm needed! Who knows what kind of chemicals are inside them?!
Deeply Moisturizes Dry Skin
Do you suffer from the driest, flakiest skin? Grab a jar of desi ghee because it is very moisturizing. It sinks right into the skin & its fats provide a protective coating that heal dry skin, protect it from harsh wind/cold and prevent dehydration of its outer layer. You can apply ghee directly onto your skin as a nourishing and moisturizing face mask if your skin is dry, tight and painful. To mask its scent to suit your skin better, add a few drops of your favorite essential oil like lavender or rose. Remember, for every tbsp of essential oil, you only need to add 4-6 drops of essential oil – don't go above that ratio.
Read our blog – Why The Pure Desi Cow Milk Ghee Is Costlier Than Normal Ghee?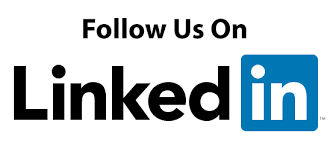 In Ayurveda, desi ghee is one of the best oils you can use to give yourself a body massage. It is recommended to do a daily or weekly body massage an hour or two before taking a shower/bath for its health and beauty benefits. It keeps your skin looking lush while fighting varicose veins, cellulite & other skin problems. Rub desi ghee all over your skin (to mask its scent, please add essential oils) an hour before washing your body. This keeps your body healthy by improving blood circulation and nourishes your skin by deeply moisturizing it.
Softest Skin Ever
If you want soft skin, you must apply oils on your skin. One of the best oils you can apply for skin as soft as a baby's is desi ghee. In India, where Ayurveda originated from, people actually moisturize their babies skin with desi ghee as a natural bath oil that is full of nutrients for a healthy body, skin.
Bath Oil
Place ¼ cup of desi ghee in a container and add 15 drops of lavender essential oil. Add this to a warm bath and soak for 15 min. for the softest well moisturized skin ever
Soothes Burns
Another remedy with desi ghee is that it's good for soothing burns – whether it's kitchen burns from the stove top or sunburn. Just apply a suitable amount on your skin. Keep reapplying it after you wash your skin. It's said to promote faster healing & even prevent a bad burn scar from forming.
Eye Brightener
Do your eyes look dull and tired? Here's a beauty secret from India – apply a tiny amount of desi ghee around your eyes then call it a night. The next morning, rinse your face. Your eyes will look bright, with the skin around it soft and supple – that means you won't be getting those unsightly eye wrinkles any time soon.

Heals Cracked Heels
Ghee is much more natural than Vaseline and it works so why not give it a try. Massage desi ghee onto your cracked heels every night before bed. Do not forget to throw on a pair of comfortable socks then go to bed to protect your sheets from staining.
Desi ghee contains a stable fat which is good for cooking foods. What is less known in the West is that it is also used for skin care and as medicine in Ayurvedic. In fact, it's basically a panacea in Ayurveda. I'm no expert in Ayurvedic, but it is interesting to know that it has such a long track record in India as a topical treatment.